Please thank these sponsors and exhibitors for their support of the FRA!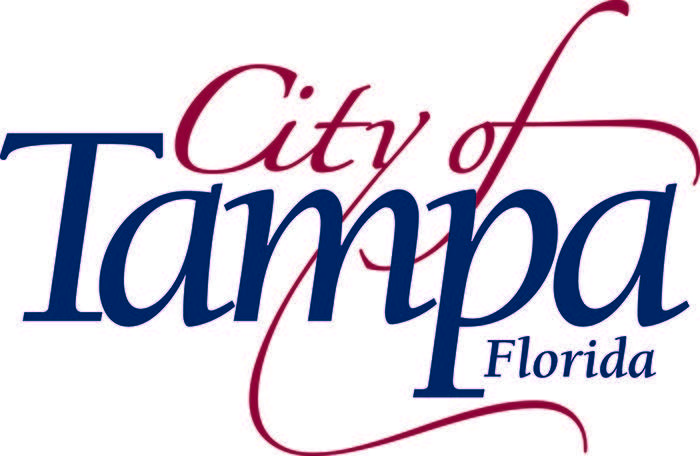 Burkhardt Construction, Inc.
City of Tampa
Comcast Business
Calvin, Giordano & Associates, Inc.
GAI Consultants, Inc.
Stantec
Tampa Downtown Partnership
Goren Cherof Doody & Ezrol. P.A.
Kimley-Horn and Associates, Inc.
PNC Bank
S&ME, Inc.
Terracon
The Urban Group
Water Street Tampa
Florida Community Loan Fund
Stantec
The Urban Group
VHB
Water Street Tampa
EXHIBITOR & SPONSOR LISTING
Avia Design Group (formerly Axia Creative, Inc.) – Booth #300
(561) 282-6205
Contact: Todd Mayfield
todd@aviadg.com
Website: aviadg.com
Branding and wayfinding for cities, towns and regions.
Burkhardt Construction, Inc. –Booth #203, Event Sponsor
(561) 659-1400
Contact: Marc Kleisley
marc@burkhardtconstruction.com
Website: burkhardtconstruction.com
Construction management and design buildservices for streetscape and public space beautification projects.
Calvin, Giordano & Associates, Inc. –Booth #304, Gold Sponsor
(954) 921-7781
Contact: Shelley Eichner
seichner@cgasolutions.com
Website: cgasolutions.com
Building code, compliance, CEI, engineering, GIS, landscape architecture, planning, project management, survey/mapping, traffic engineering.
Cardno, Inc – Booth #113
(727) 423-1587
Contact: Miles Ballogg
miles.ballogg@cardno.com
Website: cardno.com
A professional, infrastructure and environmental services company delivering sustainable solutions around the world.
Catalyst – Booth #213
(813) 670-3223
Contact: Nasser Al-Hafi
nasser@catalystcd.com
Website: catalystimpact.org
Provides capital and advisory services to small owners, community developers, CRAs and economic development groups.
City of Tampa, Community Redevelopment Agency & Visit Tampa Bay – Welcome Table, Event Sponsor
(813) 274-7917
Contact: Brenda Thrower
brenda.thrower@tampagov.net
Website: TampaGov.net
The Community Redevelopment Agency of the City of Tampa oversees nine redevelopment areas in the following neighborhoods: Downtown Tampa, Channel District, Ybor City, Central Park, East Tampa, Drew Park, Tampa Heights Waterfront and West Tampa.
Comcast Business – Booth #201, Event Sponsor
(877) 289-8849
Contact: Shayla Mobley
shayla_mobley@cable.comcast.com
Website: business.comcast.com
Internet, TV and phone solutions, plus service and support, just right for your business.
Environmental Risk Management, Inc. – Booth #312
(239) 415-6406
Contact: Tracy Pearce
tpearce@ermi.net
Website: ermi.net
Expert risk-management strategies for obtaining regulatory closure on impacted sites for redevelopment.
FieldTurf – Booth #311
(352) 242-7620
Contact: Chris Wedge
chris.wedge@fieldturf.com
Website: fieldturf.com
Leader in synthetic turf.
Florida Community Loan Fund – Booth #303, Tour Sponsor
(407) 246-0846
Contact: Nelson Black
info@fclf.org
Website: fclf.org
Providing flexible financing and staff expertise to help projects succeed and improve low-income communities.
Florida League of Cities – Welcome Table
(850) 222-9684
Contact: Mark Sittig
marksittig@flcities.com
Websiter: floridaleagueofcities.com
The United Voice for Florida's Municipalities.
GAI Consultants – Booth #109, Gold Sponsor
(321) 319-3133
Contact: Tom Kohler
t.kohler@gaiconsultants.com
Website: gaiconsultants.com/communitysolutions
An idea-driven strategic consulting practice integrating design, planning and economics.
Goren Cherof Doody & Ezrol, P.A. – Break Sponsor
(954) 771-4500
Contact: David Tolces
dtolces@gorencherof.com
Website: gorencherof.com
Attorneys recognized as leaders in the representation of community redevelopment agencies, special districts and municipalities.
Hoyt Architects // IMERZA – Booth #309
(941) 366-6066
Contact: Heather Doyle
hdoyle@hoytarchitects.com
Website: hoytarchitects.com
Architects, landscape architects, artists and programmers who are experienced problem-solvers, innovating unique solutions.
KCI Technologies – Booth #316
(954) 776-1616
Contact: Carlton Gillespie
carlton.gillespie@kci.com
Website: kci.com
Urban planners who specialize in work with CRAs and other municipal officials.
Kimley-Horn and Associates, Inc. – Booth #110, Silver Sponsor
(941) 379-7600
Contact: Kelley Klepper, AICP
kelley.klepper@kimley-horn.com
Website: kimley-horn.com
Engineering, planning, landscape architectural, environmental, visioning and grand funding professionals for Florida communities.
Mammoth Sports Construction – Booth #301
(785) 248-9200
Contact: Sam Gahagan
sam@mammothturf.com
Website: mammothturf.com
Sport field construction.
Playmore Recreational Products + Services – Booth #108
(239) 791-2400
Contact: Luke Russell
luker@playmoreonline.com
Website: playmoreonline.com
Licensed contractor that supplies and installs playgrounds and complimentary equipment for the park and playground industry.
PNC Bank – Silver Sponsor
(561) 803-9946
Contact: Monclaude Nestor
monclaude.nestor@pnc.com
Website: pnc.com
Providing banking, financing and investments to qualified redevelopment partners throughout Florida.
Rep Services, Inc. – Booth #209
(317) 626-8950
Contact: Dean Hill
dean@repservices.com
Website: repservices.com
Providing turnkey solutions for dynamic outdoor spaces since 1989.
RGA Design LLC – Booth #299
(813) 226-2220
Contact: Ryan Krum
rkrum@rga-design.com
Website: rga-design.com
Adaptive reuse architecture.
RMA (Redevelopment Management Associates) – Booths #308
(954) 695-0754
Contact: Tracey Burghy
info@rma.us.com
Website: rma.us.com
Economic development, redevelopment, marketing, branding, placemaking, real estate, P3, urban design, visioning, strategic planning experts.
S&ME, Inc. – Booth #302, Silver Sponsor
(407) 975-1273
Contact: John Jones, AICP, FRA-RP
jjones@smeinc.com
Website: smeinc.com
An interdisciplinary firm offering planning, design, transportation, engineering and landscape architecture.
SESCO Lighting – Booths #100, 101, 102, 103, 200, 202
(407) 629-6100
Contact: Jim Longstreth
jlongstreth@sescolighting.com
Website: sescolighting.com
Lighting, lighting solutions, controls, smart city technology, color change, landscape, architectural.
Stantec – Booth #315, Gold Sponsor, Tour Sponsor
(813) 223-9500
Contact: Oona Johnsen
Oona.johnsen@stantec.com
Website: stantec.com
At Stantec, we always design with community in mind.
Tampa Bay Regional Planning Council – Booth #211
(727) 570-5151 ext. 10
Contact: Brian Ellis
brian@tbrpc.org
Website: tbrpc.org
Regional planning.
Tampa Downtown Partnership – Booth #208, Gold Sponsor
(813) 221-3686
Contact: Lynda Remund
info@tampasdowntown.com
tampasdowntown.com
Serving as the steward of downtown Tampa, cultivating partnerships and encouraging development.
Terracon Consultants, Inc. – Booth #111, Silver Sponsor
(813) 221-0050
Contact: Scott Graf
scott.graf@terracon.com
Website: www.terracon.com
An employee-owned engineering firm providing environmental, facilities, geotechnical and material services.
Underground Refuse Systems, Inc. – Booth #210
(407) 973-4141
Contact: Jay Wheeler
jay@undergroundrefuse.com
Website: undergroundrefuse.com
Underground waste containment and collection system.
The Urban Group, Inc. – Booth #313, Silver Sponsor, Tour Sponsor
(954) 522-6226
Contact: Howard Steinholz
hsteinholz@theurbangroup.com
Website: theurbangroup.com
Redevelopment real estate consulting services including acquisition, sales and leasing, appraisal, relocation and property management.
VHB – Tour Sponsor
(813) 327-5448
Contact: Neale Stralow
nstralow@vhb.com
Website: vhb.com
VHB's 1,500 professionals include engineers, planners, scientists and designers serving the private and public sector.
Wade Trim – Booth #212
(818) 882-4373
Contact: Brad Cornelius
bcornelius@wadetrim.com
Website: wadetrim.com
Providing community planning, landscape, architecture, urban design and recreation design/planning.
Water Street Tampa – Silver Sponsor, Tour Sponsor
(813) 993-0100
contact@waterstreettampa.com
Website: waterstreettampa.com
Water Street Tampa is a new, mixed-use 50-acre neighborhood located in the heart of downtown Tampa.